Roll-up Gates


Queens Roll-up Gates provides roll up and roll down gates services for storefronts and underground parking garages for businesses throughout Queens, NY and surrounding area. Queens Roll-up Gates offers a complete roll up gate services from roll up gate installations to roll up gate repairs for store fronts garages, and underground parking lot entrances located in Queens, NY. Roll up gates will improve the security of your property.
Roll down gates will detect any intrusion from people who has some not good interest with your family or business because they prevent any forces entry into buildings.

Call us Now: 718-887-9564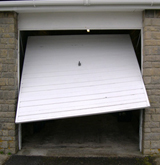 With Queens Roll-up Gates, you are sure that your store and homes are secured. We provide full storefront gate for the entire Queens, NY area.
We install, repair, maintain and service storefront gates for stores, parking garages and loading docks all over Queens, NY as well as the surrounding areas.
Queens Roll-up Gates storefront gates will keep your business and home safe from any intrusions and break-ins. We have serviced many businesses, apartments and home by replacing top notch hardware for openings for storefront gates.
We also fix motors and have modified many storefront gates for businesses throughout Queens, NY.
Call us Now: 718-887-9564
We have many styles and sizes of roll up gates and security grills to accommodate all of your storefront security needs.